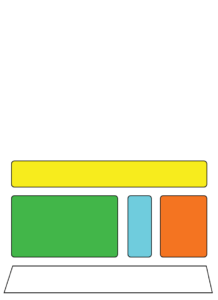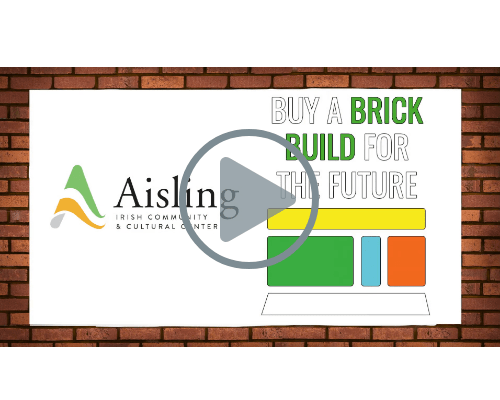 The Aisling Center has been very successful in meeting the needs of the Irish and Irish American community in the tri-state area for 25 years. In 2018, we embarked upon an ambitious project to purchase and expand our building to cater to the growth in demand for our vital programs and services. To complete this re-development, we need your support.
DONOR BRICK WALL
Dedicate Your Donation!
In Memory of James and Agnes Connolly
Patrick & Patrice Buckley
In Memory of Jack and Sheila Faughnan
The Society of the Friendly Sons of St. Patrick of Long Island
Michael & Kathleen Donnelly
Kathleen & Michael McGinley
Ancient Order of Hibernians Division One Yonkers NY
John T. White, Jr & Erin White
Virginia & Scott Krompinger
American Irish Association of Westchester
Heavenly Productions Foundation
Brickens Construction, INC
Reiken Construction Management, Inc.
DR & RD INC D/B/A BRAZEN FOX
M & D Restaurant Enterprises Corp.
New Rochelle Irish Benevolent society
AOH Division One Monroe, NY
Helen, Kieran & Clodagh McAlinden
Cement and Concrete Workers Union Local Eighteen A
Irish-American Society of Nassau, Suffolk & Queens, INC
JC Fogarty's - Bronxville
Maurice &Theresa Foley & family
OULD SOD Construction Corp
Anne Marie and Aidan Dennis and Family
Maggie & Mickey Spillane's
NEW YORK CELTICS GAELIC FOOTBALL CLUB
The Society of the Friendly Sons of St. Patrick
Desmond & Beatrice Mc Weeney
Rangers Gaelic Football Club
Alainn Tile & Marble Inc.
Connolly & Son Construction Inc
In memory of Rhys Timoney
Sister Christine Hennessy
In Loving Memory of Katie L. Gill
Kevin & Ann Marie Sheridan
Saint Josephy's Medical Center
Derek & Colleen Curtis & Family
Tom, Sinead, Michael & Michelle Brogan
County Clare P, B & S Association of NY
Dr. John D. Constantine & Family
Fiona Conroy Kevin and Ruari Beirne
Fiona Conroy Kevin Beirne
Deerview Services Inc. Gerard Sherry
County Waterford Association
Leitrim County Board Ireland
Micheal J. Miller Memorial Fund
John and Margaret Grennan
Cork Gaelic Football Club of NY
Bernadette & Anthony Dunleavy
St. Barnabas Gaelic Football Club
Doney McGourty & Peter Cassels
Amy , Jack And Molly Brady
Marion & Tommy O'Sullivan
Sean & Marguerita O'Neill
Marianne and Fergal Conefrey
Preferred Mechanical Sean Mackin
John Mulroy And Mary&John Grainger
The Heritage and Eileen's
Eugene Brophy and Siobhan Grant
Dawn Doherty & Frankie McCormick
G&N McGovern Insurance Agency
Rostrim Const. Services Rostrim
Thomas & Bernie Mc Govern
Five Star Interior Carpentry Inc
Frankie Helen Dwyer & Family
Stephen & Maggie Tierney & family
Cam, Meagan and Madden Moore
Michael and Daniela Spellman
Connor, Chris, Mike Deane
Michael & Noeleen O Neill
Frank, Dervil & Family Kavanagh
County Tipperary N. & B. Association of New York
Mayo Gaelic Football Club of New York
UNITED STRUCTURAL WORKS INC.
Jason , Adrian ,Aine & John Clarke
Chloe, Kayla & Lillie Gallagher
Leitrim Ladies NY Leitrim Ladies NY
Emmet & Elizabeth Keveney
Leitrim G.F.C. of New York
American Irish Association of Yonkers, NY
Margaret&Kerri Anne Burke
Christina&Andrew McDonnell
Mary & Charlie Brennan/Shields
Tara-Lynne, Denise and Seana Morgan
Myles Scully AOH Division One
Pauline Dean and Sharon Meaney
Seamus and Caitriona Clarke
Denis, Miriam and the Mulcahy Family